Ziarul Românesc UK – Ziarul Românesc UK Weekly, the most important Romanian language publication in the United Kingdom, was first published by My Own Media in 2008.
Finely tailored distribution allows Ziarul Romanesc UK to reach more than 95% of Romanian shops and businesses every week. Hand-outs at church services deliver the newspaper to most remaining readers. Unlike other publications that occasionally appear on the UK market, Ziarul Românesc
Weekly is notable for its high standards of professional reporting, its reliable circulation and its unrivalled reputation in the community for its active support for the rights of Romanians.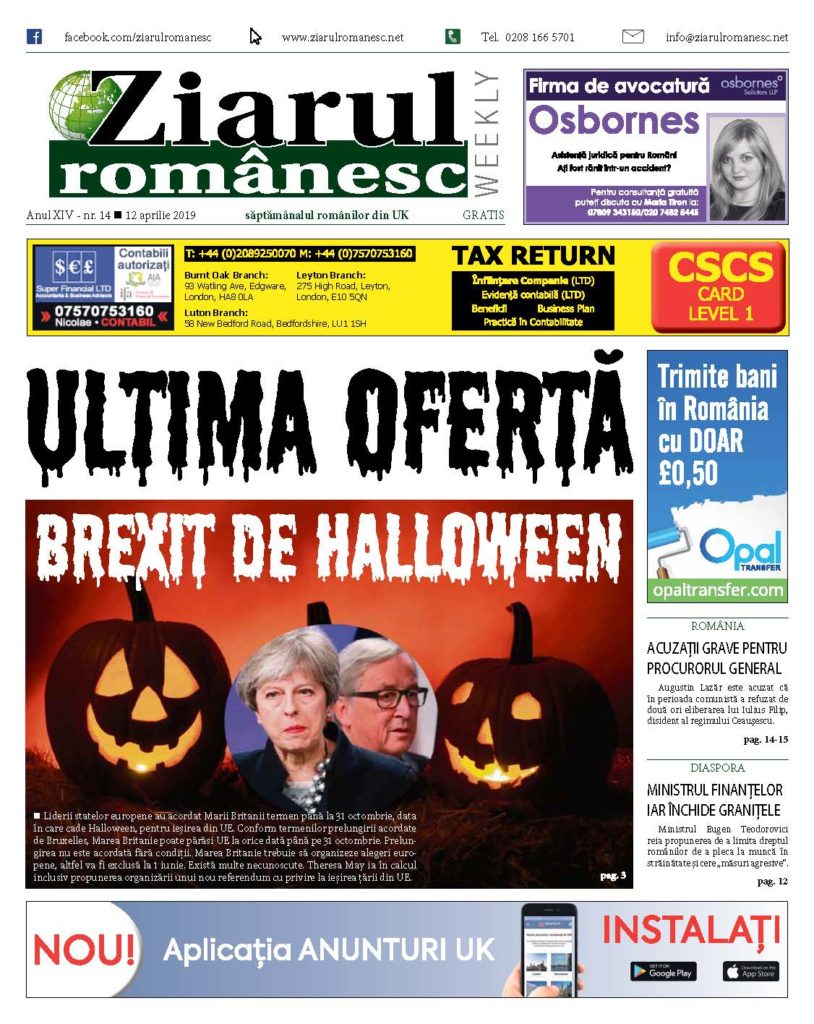 The free press weekly newspaper has a format of 289 mm x 360 mm (w*h) full colour and is distributed at +150 locations in London and in major UK cities.
Ziarul Românesc's website: www.ziarulromanesc.net has 173,141 sessions and 134,705 users.
Ziarul Românesc's Facebook Page +16k likes.